Noticeboard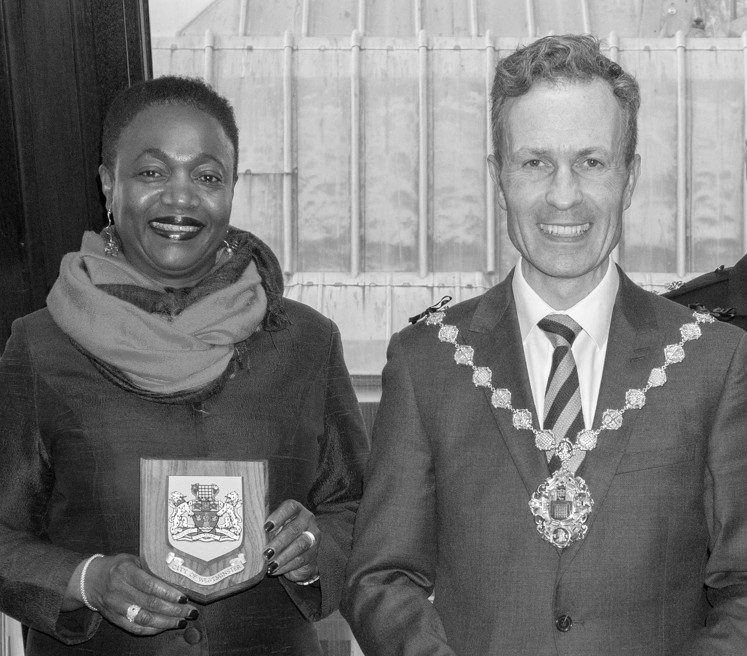 Westminster award for LET
Pictured is LET Trustee Thelma Stober with the Lord Mayor of Westminster, Cllr Ian Adams.
Thelma is holding the plaque awarded to LET by Cllr Adams for its services to Westminster throughout the year since the terror attack on Westminster Bridge and Parliament. The London Ambulance Service, London Fire Brigade, and the Government's Victims of Terror Unit also received plaques from the Lord Mayor in recognition of their work in the city since the attack.

Anniversary of the Westminster Bridge and Parliament Square Attack
Thursday 22 March is the anniversary of the attack in 2017 when four people on Westminster Bridge and a police officer at the Houses of Parliament lost their lives.
Opportunities to mark this tragic event include:
space for people to leave floral tributes on the Green in Parliament Square opposite the Houses of Parliament and the end of Westminster Bridge
#LondonUnited will be projected on to the Houses of Parliament
the public will be able to leave digital messages of support, hope and strength through an interactive installation at City Hall from 22 March until 19 June (inclusive).
This information has been prepared by the Greater London Authority and Westminster City Council in cooperation with the agencies providing support.
FULL DETAILS ABOUT ANNIVERSARY EVENTS HERE
LEAFLET ON COPING WITH ANNIVERSARY HERE

NHS leaflet on coping with anniversaries of London terrorist attacks
The NHS has published a short leaflet aimed at those affected by the four 2018 London terrorist attacks. The leaflet aims to help people cope with the emotional impact of these traumatic events and to offer advice on ways to magage feelings of distress when anniversaries come round.
The authors of the leaflet say that:
"Anniversaries can lead to an increase in memories, dreams, and feelings about the traumatic event as well as thoughts about the impact that it had on your life and on the people close to you. These feelings may be more intense than usual".
And: "The anniversary of a traumatic event can be a challenging time and it may therefore be helpful to think about the best way to look after yourself".
For further information about the NHS London support service or to self-refer yourself or a family member please contact: Psychological Trauma Outreach, Screen and Support Service for London Terrorist Incidents  Freephone: 0800 090 23 71  E-mail outreachandscreen@slam.nhs.uk 
Download the leaflet here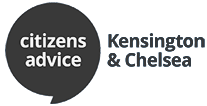 Citizens Advice Kensington and Chelsea offer help to those affected by the Grenfell Tower fire
Citizens Advice Kensington and Chelsea has set up a specialist money advice service to help bereaved families and survivors of the Grenfell Tower fire who have received charitable donations raised in the aftermath of the fire. The service focuses on providing advice around money management and the steps people can take to ensure their long-term financial security. 
Read the full announcement here
New Grenfell Health & Wellbeing site launched
The Grenfell Health and Wellbeing Service has launched its new website, phone number and email.
The new general phone number for the service is: 020 8637 6279
Email for patients: grenfell.wellbeingservice@nhs.net
Website: www.grenfellwellbeing.com
Ross O'Brien, Service Manager – Grenfell Health and Wellbeing Adults Service, says:
"The website is in its infancy and will be developed to reflect our holistic offer. It will have self-referral forms for all parts of the service and a host of information about what we do, patient testimonials, animations explaining issues and symptoms, mindfulness videos, service promotion literature, upcoming events and more."