Noticeboard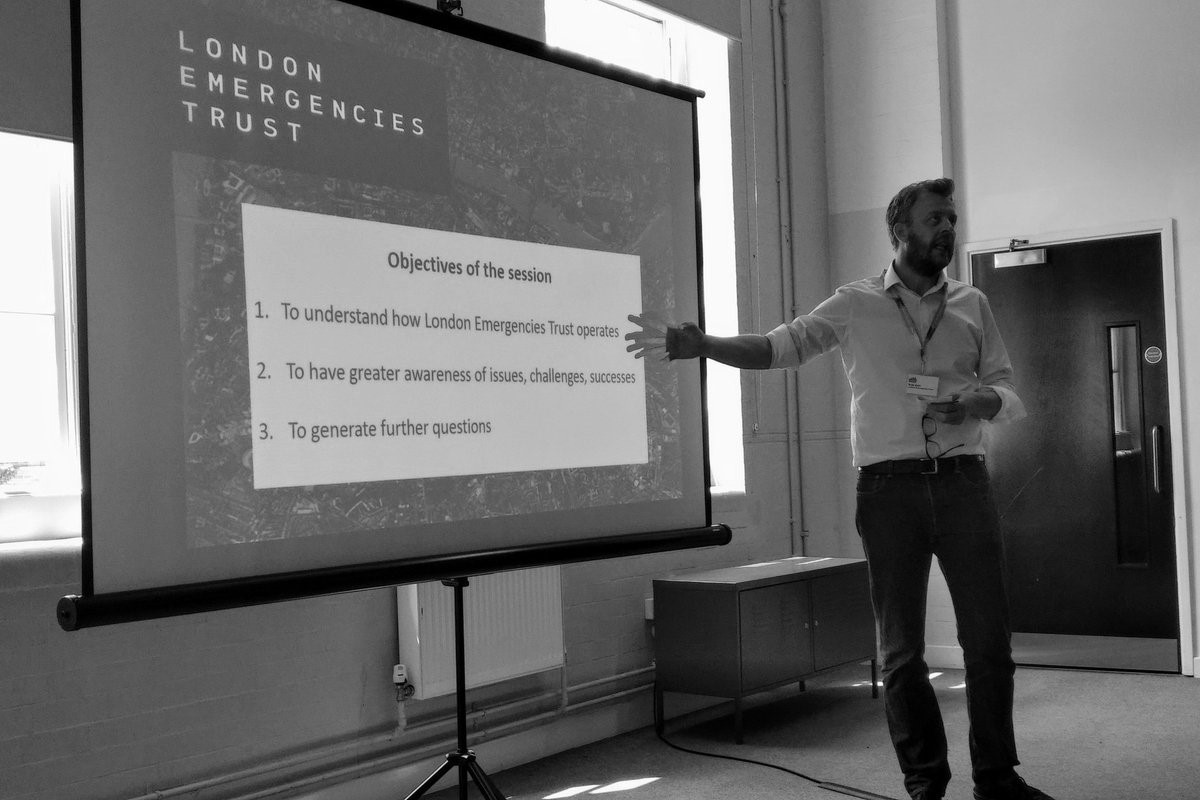 27 January 2020
Disaster Fund Workshops in Newcastle, Cardiff and London
Particpants  will have the opportunity to come together with other experienced grant-making professionals to explore the learning from grant-making in disasters and emergencies in the UK, with a view to being part of a cohort of grant-makers across the UK who can support funding in future emergency situations in the UK based on a shared understanding of what's needed.
The workshop will focus on sharing accounts and key learning from those who have been active in responding to disasters and emergencies in recent years, rather than a honed skills masterclass, with plenty of time to ask questions and discuss. Over the course of each session you will hear some of the learning and insights from people involved in disaster funding to individuals, get access to the tools that were used, and meet others with direct experience or seeking to become part of a cohort of people who will be able to offer support and assistance in the event of a future disaster.
Full details here
---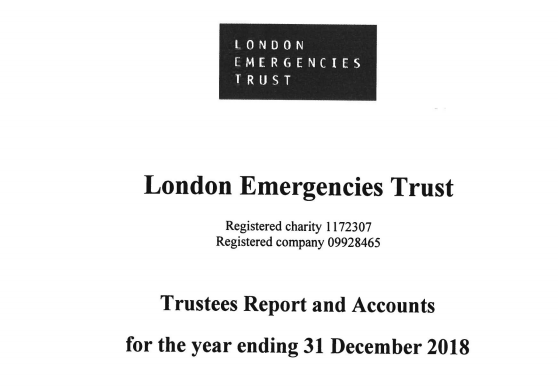 9 September 2019
Annual Report and Accounts year ending December 2018
Download a copy of LET's annual report and accounts for the year ending December 2018 here
---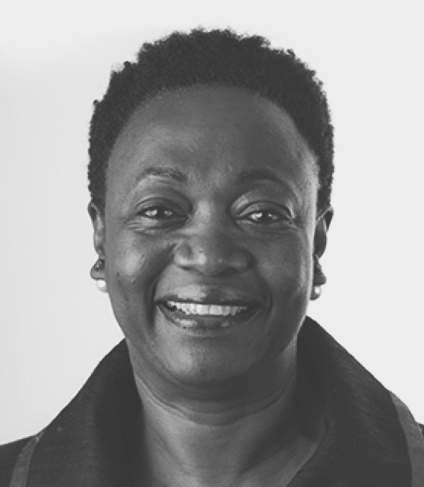 26 July 2019
LET Trustee represents UK at International Day of Remembrance of and Tribute to the Victims of Terrorism
LET Trustee Thelma Stober has been selected to represent the United Kingdom at the second International Day of Remembrance of and Tribute to Victims of Terrorism, which will be commemorated on 21 August 2019, by the United Nations, at its headquarters in New York . She will speak about resilience and what it has meant for her including how she has used her personal journey since 7 July 2005 to help victims of terrorism and other crimes. Thelma will feature at an exhibition of photographs at the UN HQ (below) with a word which represents what resilience has meant for her.
Chair of Trustees, Gerald Oppenheim, congratulated Thelma and says: "this is a real tribute and recognition for what Thelma has achieved".
WATCH VIDEO HERE
---

Hundreds may be suffering mental health problems following London attacks
4 July 2019
Hundreds of people may be suffering from mental health problems related to the spree of London terror attacks in 2017, a leading doctor has said.
According to news reports Dr Idit Albert, clinical lead for London terrorist incidents, believes up to 400 people may be experiencing difficulties for which they have not received treatment.
Dr Albert, of South London and Maudsley NHS Foundation Trust, said the UK urgently needs emergency plans to include mental health and funding for a specific service supporting people affected by major incidents.
---

Petition launched to secure legal aid for families of terror attack victims
2 July 2019
A petition has been launched to ask the government to grant legal aid for families of terror victims at inquests. Newspaper reports say that the families of those who lost loved ones in the London Bridge and Westminster attacks were denied legal aid and had to rely on pro bono legal support at the hearings.
More information about the petition here
---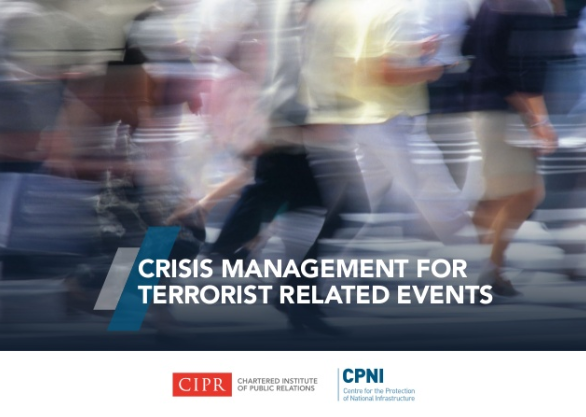 CIPR and UK government publish terrorism crisis management guide
19 June 2019
The Chartered Institute of Public Relations (CIPR) has teamed-up with the Government's Centre for the Protection of National Infrastructure (CPNI) to produce a 38-page communications toolkit designed to help PR professionals mitigate the harmful effects of terrorist incidents on brands, businesses and communities. The guidance encourages professionals to be wary of the diverse threats facing organisations; from terrorism to cyber-crime and hacktivism.
Read the full announcement here
Download the guide here
---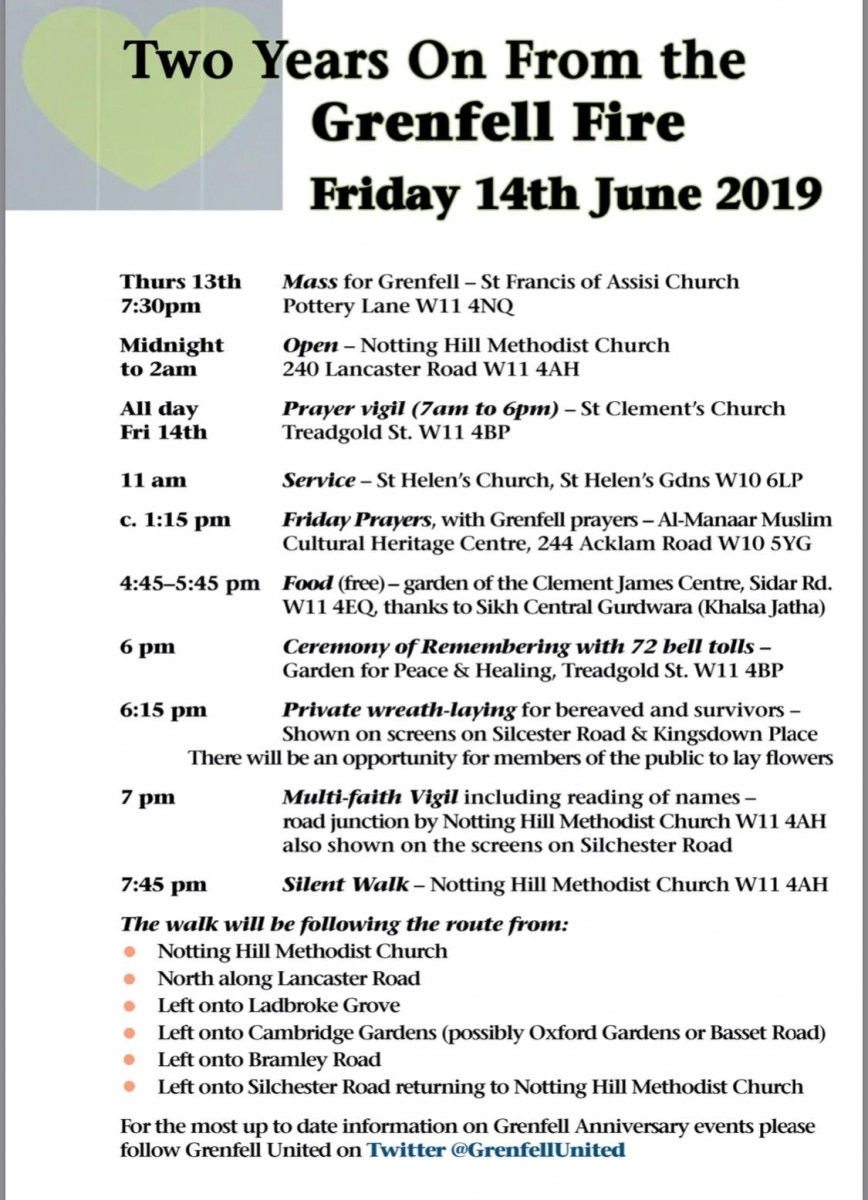 UPDATE: 2nd anniversary of Grenfell
4 June 2019
Full details of plans for the second anniversary of the Grenfell Tower tragedy have been announced.
Download details here
---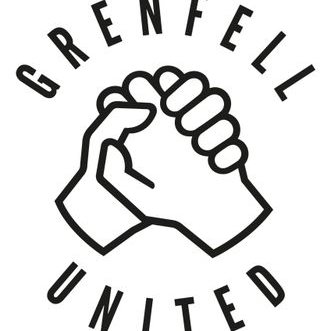 Grenfell United announces 2nd Anniversary plans
15 May 2019
Grenfell United has announced plans to mark the second anniversary of the tragedy with the community in Kensington & Chelsea.
At their request there will be a private gathering for the bereaved and survivors on the afternoon of the anniversary. This will be followed at 6.15 pm by wreath laying closer to the Tower  by the bereaved and survivors.
At 7.00 pm there will be a multi-faith vigil on Silchester Road and then a silent walk from 7.45 followed by speeches.
Download Grenfell United's letter outlining the plans for the day here

REPORT: Grenfell families urge Government and Inquiry team to listen to their voices
8 May 2019
A new report, Family reflections on Grenfell: No voice left unheard, released today from the charity INQUEST, highlights the shared frustrations and anger experienced by bereaved families following the Grenfell Tower fire. INQUEST organised a family consultation day, the first time families have come together to reflect on their experiences. This evidence-based report is filled with their first-hand testimonies.
Read more and download the full report here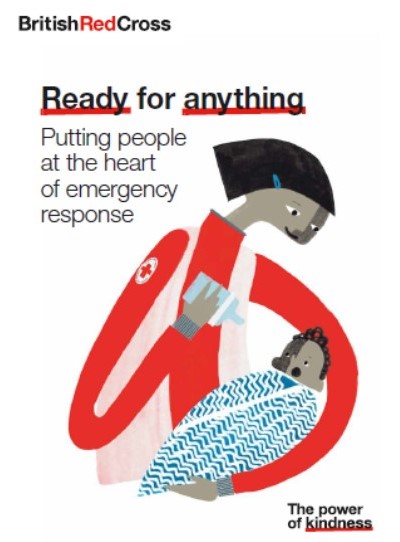 5 April 2019
Ready for Anything - Putting people at the heart of emergency response
The British Red Cross has published a new report that identifies four themes of need that are important in an emergency. They are:
Immediate practical needs: this includes food, shelter and medication, plus the need for privacy and to feel safe.
Mental health and psychosocial support: practical and emotional support is a hugely significant factor in the early stages of recovery. These psychological needs should be treated as equal to a person's physical health. This includes an empathetic need to be given time to reflect and to tell their story, to make sense of what happened and to feel in control of what happens next.
Information and communication: this includes the need for leadership and organisation, for accurate, accessible and timely information, and the ability to contact and communicate with family and friends.
Advice, support and advocacy: most people affected by an emergency will need some help with navigating systems, such as accessing legal aid or dealing with insurance claims - it is important that this help is both co-ordinated and consistent. Critically, support must empower those affected to take control of their own recovery. It must also provide a platform or voice for victims' and affected communities' needs
Download the full report here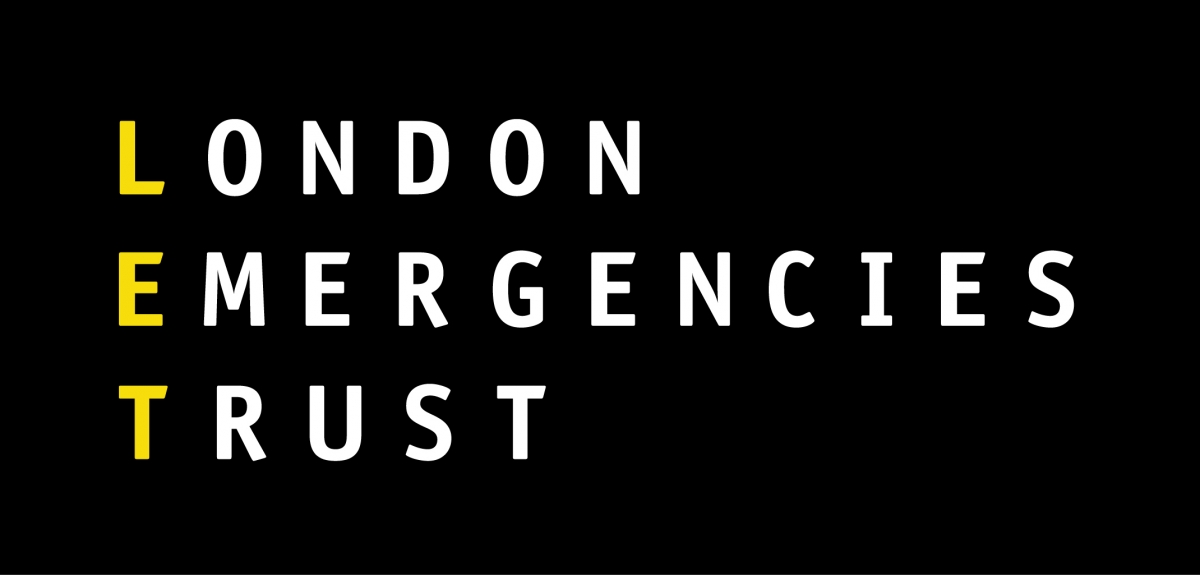 31 March 2019
London terror fund experts offer support after Christchurch mosque donations top $12 million
The emergency relief organisation that distributed more than £11 million to victims of four London terror attacks and the Grenfell Tower fire has offered its expertise to help allocate money raised following the Christchurch mosque shootings.
Gerald Oppenheim, Chair of Trustees of the London Emergencies Trust (LET), said the charity "stands ready to offer advice and the benefit of its experience".
---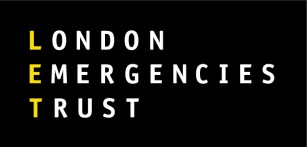 15 October 2018
LET scaled back activities from September 2018
The London Emergencies Trust (LET)  scaled back its activities from September 2018, having made grants totalling more than £11m to those affected by the Grenfell fire and the four terror attacks in London last year.
LET was established to begin operations quickly and then wind down once its work was completed.
Grantees, the press and others are still able to get in touch directly by e mail to info@londonemergenciestrust.org.uk  and through our contact form, available on LET's website. This inbox will be checked regularly.
The charity continues to be ready to scale up its activities if called on.
LET is contributing to developments led by the Charity Commission aimed at ensuring there is, in the voluntary sector, a high level of preparedness to respond to future emergency incidents. 
Since beginning operations in March 2017, following the Westminster Bridge attack, LET has awarded over £11m to the bereaved and injured at Grenfell Tower; Westminster; London Bridge and Borough Market; Finsbury Park; and Parsons Green.
From September 2018, remaining day-to-day activities are overseen by a part-time team seconded to LET from London Funders and the Wembley Stadium National Trust to provide administrative support.
Its board of trustees continue to meet and provide the necessary oversight in respect of existing grants and other ongoing commitments.
An evaluation of LET's work was published in November 2018.
---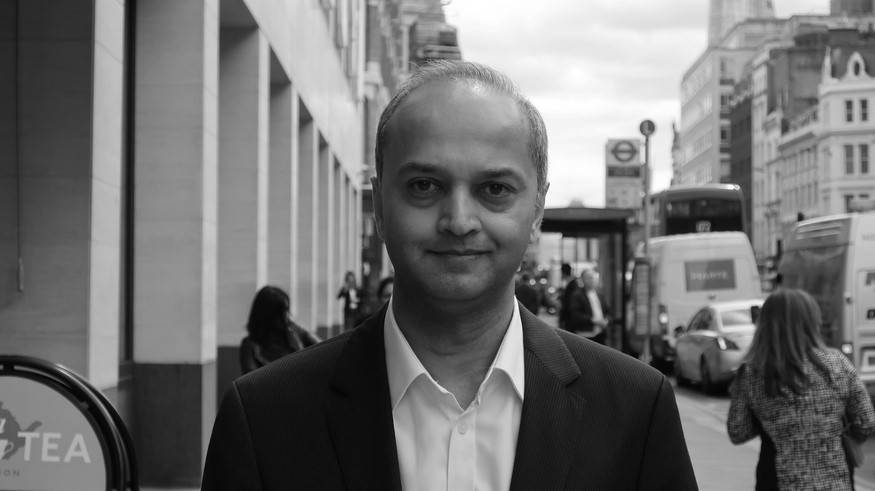 16 July 2018
What's It Like For A 7/7 Survivor To Take The Tube?*
Sudhesh's daily commute took him onto the Piccadilly line. Like many experienced commuters he had a usual set of doors he aimed to get on at — the 'optimum' place to alight. "On that day it was too crowded to get to the usual second set of double doors, so I went to the first set." This might just have saved Sudhesh's life. Read Sudhesh Dahad's account of his experiences here. 
*Thanks to the Londonist website for allowing us to link to this article.
---

Voluntary sector response to Grenfell - report
A new report finds that many voluntary organisations, however ill-prepared, stepped up to the challenge of meeting the needs of the community affected by the Grenfell Tower fire - especially in the early stages of the tragedy.
The report from the charity Muslim Aid highlights the critical role played by the voluntary sector in response to the Grenfell disaster. It calls for lessons to be learned from what happened, including:
Better support for local secular and faith organisations from local and national government in emergency situations
Tailored responses that take account of local socio-economic and cultural dynamics
Sensitivity towards diverse communities' varying needs in emergencies
Stronger coordination between statutory and voluntary sector organisations
It also says that the voluntary sector needs to consciously and continuously strike the right balance between practical action and finding different ways of speaking out in support of the needs and rights of the people who are affected.  
Download the full report from Muslim Aid here
---

Churchill Fellowships for Emergency Services Workers
The Winston Churchill Memorial Trust has launched a travelling fellowship for emergency services workers.
The fellowship bursary is aimed at the widest range of applicants, from frontline staff to planning or aftermath, and in every conceivable area of emergency coverage. The deadline for applications is 18 September. More details here 
The Trust explains:
"We are seeking applications that encourage new thinking at operational, tactical or strategic levels.
"We recognise that the emergency services are a broad church, so welcome applicants from the emergency services and the organisations that work alongside them, whether fire and rescue, flood defences, electric infrastructure, emergency medicine, mountain rescue, frontline policing or elsewhere.
"We are equally keen to hear from those who work behind the scenes, or in organisations managing the aftermath of emergencies.
"We are open for applications from 27 April to 18 September 2018, for travel in 2019."
Download flyer to share with friends
Read about Fellows' impact in this area
---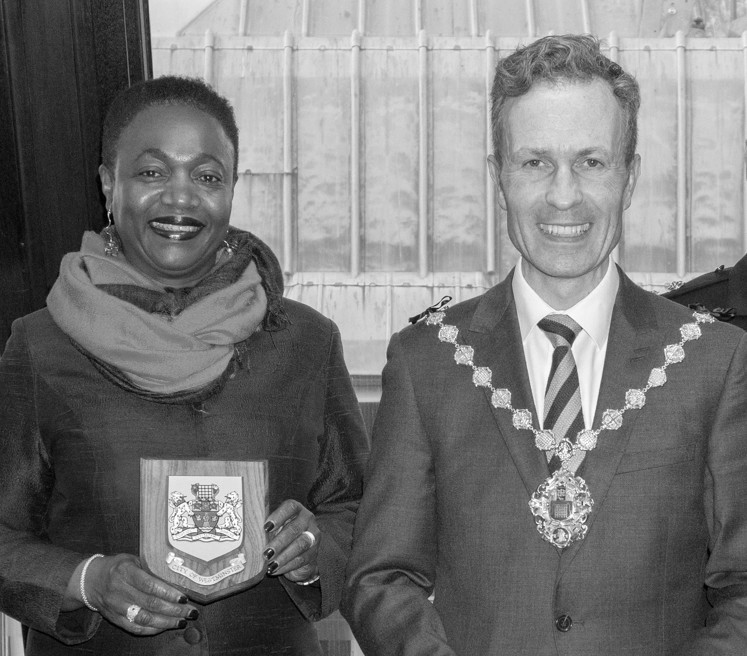 Westminster award for LET
Pictured is LET Trustee Thelma Stober with the Lord Mayor of Westminster, Cllr Ian Adams.
Thelma is holding the plaque awarded to LET by Cllr Adams for its services to Westminster throughout the year since the terror attack on Westminster Bridge and Parliament. The London Ambulance Service, London Fire Brigade, and the Government's Victims of Terror Unit also received plaques from the Lord Mayor in recognition of their work in the city since the attack.
---

Anniversary of the Westminster Bridge and Parliament Square Attack
Thursday 22 March is the anniversary of the attack in 2017 when four people on Westminster Bridge and a police officer at the Houses of Parliament lost their lives.
Opportunities to mark this tragic event include:
space for people to leave floral tributes on the Green in Parliament Square opposite the Houses of Parliament and the end of Westminster Bridge
#LondonUnited will be projected on to the Houses of Parliament
the public will be able to leave digital messages of support, hope and strength through an interactive installation at City Hall from 22 March until 19 June (inclusive).
This information has been prepared by the Greater London Authority and Westminster City Council in cooperation with the agencies providing support.
FULL DETAILS ABOUT ANNIVERSARY EVENTS HERE
LEAFLET ON COPING WITH ANNIVERSARY HERE
---

NHS leaflet on coping with anniversaries of London terrorist attacks
The NHS has published a short leaflet aimed at those affected by the four 2018 London terrorist attacks. The leaflet aims to help people cope with the emotional impact of these traumatic events and to offer advice on ways to magage feelings of distress when anniversaries come round.
The authors of the leaflet say that:
"Anniversaries can lead to an increase in memories, dreams, and feelings about the traumatic event as well as thoughts about the impact that it had on your life and on the people close to you. These feelings may be more intense than usual".
And: "The anniversary of a traumatic event can be a challenging time and it may therefore be helpful to think about the best way to look after yourself".
For further information about the NHS London support service or to self-refer yourself or a family member please contact: Psychological Trauma Outreach, Screen and Support Service for London Terrorist Incidents  Freephone: 0800 090 23 71  E-mail outreachandscreen@slam.nhs.uk 
Download the leaflet here
---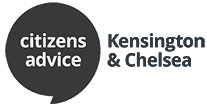 Citizens Advice Kensington and Chelsea offer help to those affected by the Grenfell Tower fire
Citizens Advice Kensington and Chelsea has set up a specialist money advice service to help bereaved families and survivors of the Grenfell Tower fire who have received charitable donations raised in the aftermath of the fire. The service focuses on providing advice around money management and the steps people can take to ensure their long-term financial security. 
Read the full announcement here
---
New Grenfell Health & Wellbeing site launched
The Grenfell Health and Wellbeing Service has launched its new website, phone number and email.
The new general phone number for the service is: 020 8637 6279
Email for patients: grenfell.wellbeingservice@nhs.net
Website: www.grenfellwellbeing.com
Ross O'Brien, Service Manager – Grenfell Health and Wellbeing Adults Service, says:
"The website is in its infancy and will be developed to reflect our holistic offer. It will have self-referral forms for all parts of the service and a host of information about what we do, patient testimonials, animations explaining issues and symptoms, mindfulness videos, service promotion literature, upcoming events and more."