News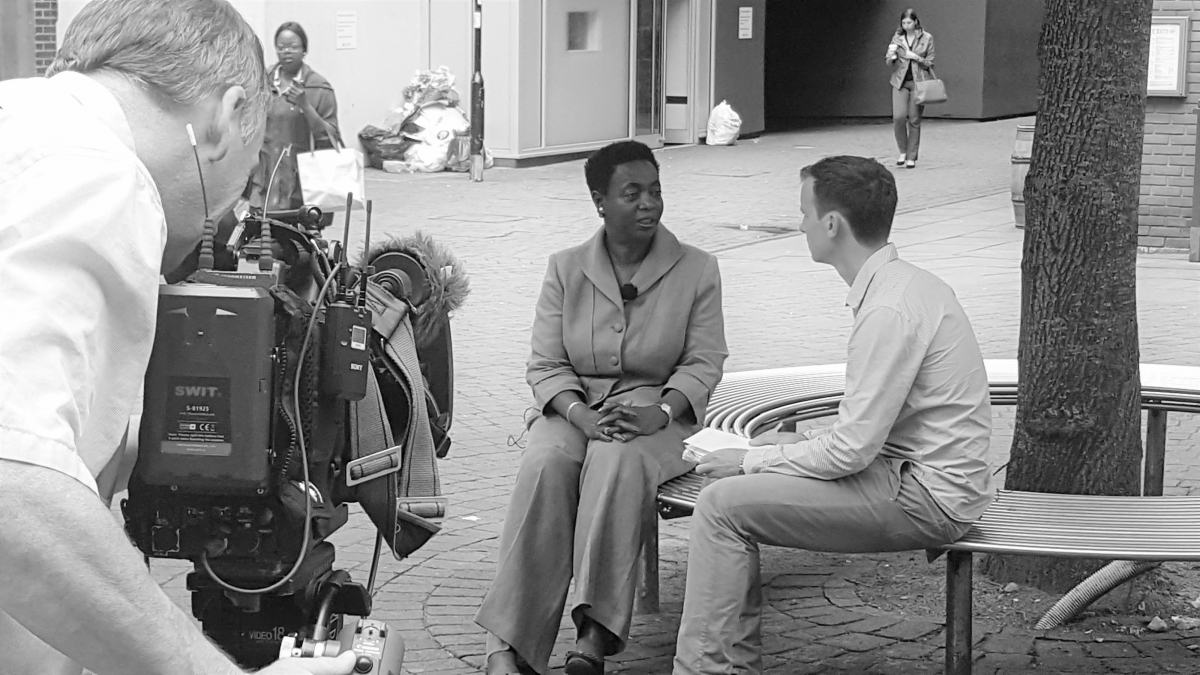 For media enquiries only, please email: communications@londonemergenciestrust.org.uk

LET speaks to GLA Oversight Committee
The London Emergencies Trust (LET) has been invited to speak to the Oversight Committee of the Greater London Authority on Wednesday 31 January at 10.00 am.
LET chair of trustees, Gerald Oppenheim, and director, Rob Bell, will represent the charity. Read LET's note to the committee here
The meeting will look at how the charitable response to the Grenfell Tower fire, terror attacks and other events in London were managed, with a view to identifying the lessons for any future emergencies. It will focus on money (and gifts in kind) raised from the public and distributed to survivors and victims' families.
Watch the session here
See the agenda for the meeting here
Deadline for applications - Charitable grants for those injured or bereaved at Grenfell Tower or one of the terror attacks in London
London Emergencies Trust is a charity set up to get public donations to those injured or bereaved by the fire at Grenfell Tower, or one of the four terrorist attacks in London this year.
The Trust will wind down its operations in Spring 2018, and will by then have have distributed over 10m to hundreds of people.
You may be able to apply for a charitable grant because you were injured and hospitalised, or lost a loved one.
But you will need to contact us soon about this.
Please get in touch with us here by 15 January 2018 if you were affected by the attacks on Westminster, London Bridge/Borough Market, Finsbury Park, Parsons Green or by the Grenfell Tower fire.
We'll try to help anyone who approaches us after the above dates, but we can't promise that will be able to do so.
We need to hear from anyone who hasn't approached us for help by this date because – as an emergency response charity – LET was always intended to be active for a limited time only and to get donations to people caught up in these emergencies as quickly as possible, and then to 'stand down' (unless or until there is another emergency we are asked to help with).
Grenfell Victims to Receive Further £5.5 million Funding: Next Phase of Distributions Announced
A further £5.5 million of funds raised from public donations are to be distributed to survivors of the Grenfell Tower Disaster – the British Red Cross and K&C Foundation announced today.
Working through the London Emergencies Trust and the Rugby Portobello Trust as distributors, new grants will be made to the 165 households affected by the fire and those bereaved and seriously injured are going to receive more funding. 
Parsons Green
Following the shocking attack on the tube train at Parsons Green station in west London on 15 September 2017, LET is distributing donations made to the British Red Cross' UK Solidarity Fund to those who were hospitalised as a result.
The donations will be used to give emergency assistance to anyone who was hospitalised because they were caught up in the attack.
Any individual who has been hospitalised for at least a week will receive £10,000
Any individual who was hospitalised for at least six hours will receive £3,500
Application forms are available directly from police family liaison officers
Or email us to ask for our easy-to-complete application form here
Letter to the Guardian: LET has a special role 16/0817
LET Director Rob Bell explains in a letter to the Guardian that the charity has a special role: to get money to the bereaved next of kin who lost loved ones and to those who were hospitalised as a result of the fire. Other organisations are helping those who were made homeless and penniless by the Grenfell tragedy, he writes.
BBC Radio London Drive-time: presenter Eddie Nestor quizzes LET chair of trustees, Gerald Oppenheim 11/08/17
Chair of Trustees at the London Emergencies Trust, follows the Red Cross' David Holdsworth on BBC Radio London Drive-time discussing the charitable response to the Grenfell Tower fire. Just over eight minutes into the broadcast presenter Eddie Nestor asks Gerald how the charity is helping bereaved and injured people directly affected by the tragedy.
BBC Radio London: Gerald Oppenheim on the Vanessa Feltz programme 04/07/17
Gerald Oppenheim, chair of trustees at the London Emergencies Trust explains to BBC London radio presenter Vanessa Feltz how the charity is helping the bereaved and injured caught up in the tragic Grenfell Tower fire.
The K&C Foundation
The Director of the K&C Foundation, an independent charity based in North Kensington for nearly ten years, has said today that the families affected by last month's tragic fire at Grenfell Tower needed long-term compassionate support, rooted in the local community.
As the K&C Foundation's Grenfell Tower Fund reaches £4.5 million, Director Susan Dolton said that there should be no immediate deadlines for accessing funds.
---
Grenfell Tower
Donations made available to help those who have suffered loss in the tragic Grenfell Tower fire.
Three of the major funds for the people affected by the Grenfell fire, the British Red Cross, K&C Foundation and the Evening Standard Dispossessed Fund, in collaboration with The London Community Foundation, are working alongside the London Emergencies Trust to make money available to those who have suffered loss in the tragic Grenfell Tower fire.
The charities are working together to coordinate financial help for those affected, with the support and advice of the Charity Commission. All those involved have committed to meeting the immediate needs of those bereaved, seriously injured, and who have lost their homes; and are making sure it is as simple as possible for people to access those funds.