News

14 February 2020
LET trustee to co-chair Grenfell memorial commission
LET trustee, Thelma Stober, is to lead plans for a memorial commemorating the victims of the Grenfell Tower fire, the Guardian newspaper reports.
Thelma will co-chair a commission, alongside a senior civil servant, Michael Lockwood,  to try to decide how to remember the 72 people killed by the fire at the west London tower block.
They will lead a committee including the bereaved, former residents of the tower and residents of the surrounding Lancaster West estate.
They told the newspaper that:
"The role of the commission is vital in making sure that those who lost their lives in the tragedy are commemorated and are never forgotten."
LISTEN to Thelma discussing the commission's approach to creating the memorial here
---

3 February 2020
Streatham attack on 2 February 2020
"Following the terrorist-related attack in Streatham, south London, on Sunday, 2 February, we are working with the British Red Cross and the Metropolitan Police to see what assistance we can offer the victims of this terrible event. In the meantime, our thoughts go out to the victims and their loved ones at this very difficult time for them.
"As soon as we have more information about the incident and those affected, we will provide an update on our plans".
Download our statement here
---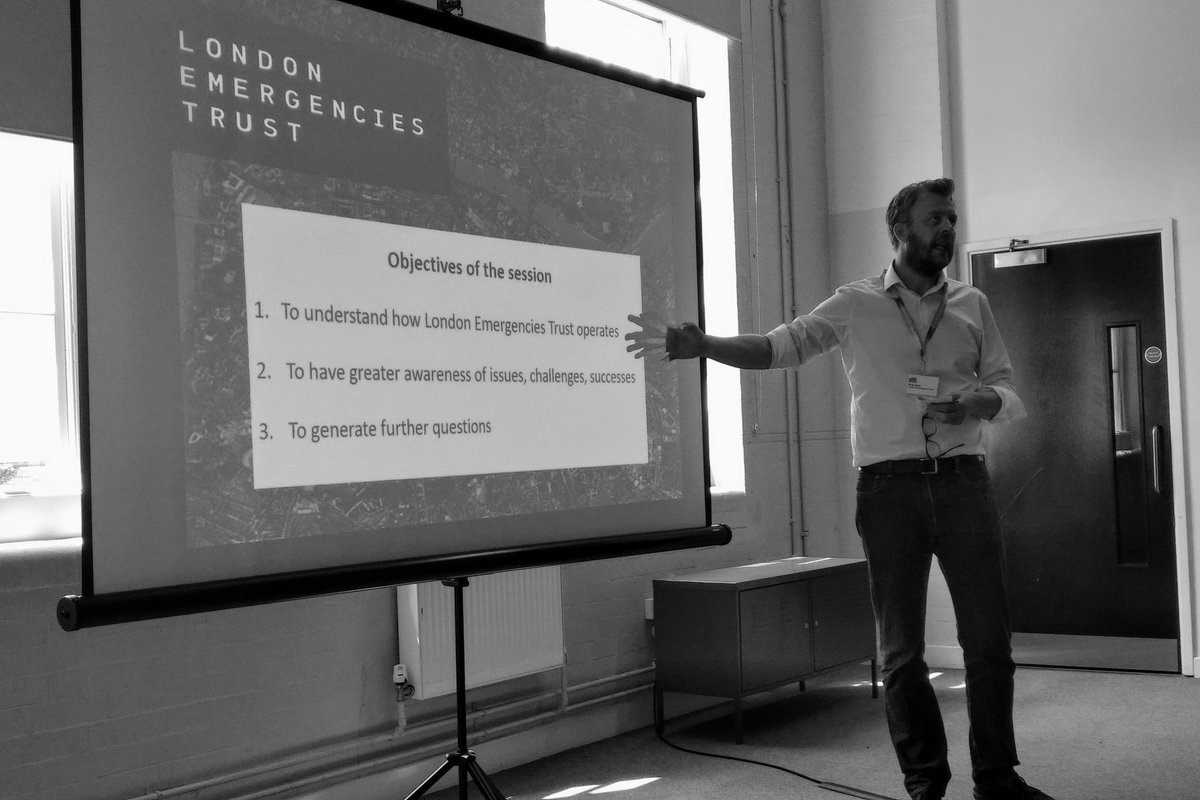 27 January 2020
Disaster Fund Workshops in Newcastle, Cardiff and London
Particpants  will have the opportunity to come together with other experienced grant-making professionals to explore the learning from grant-making in disasters and emergencies in the UK, with a view to being part of a cohort of grant-makers across the UK who can support funding in future emergency situations in the UK based on a shared understanding of what's needed.
The workshop will focus on sharing accounts and key learning from those who have been active in responding to disasters and emergencies in recent years, rather than a honed skills masterclass, with plenty of time to ask questions and discuss. Over the course of each session you will hear some of the learning and insights from people involved in disaster funding to individuals, get access to the tools that were used, and meet others with direct experience or seeking to become part of a cohort of people who will be able to offer support and assistance in the event of a future disaster.
Full details here
---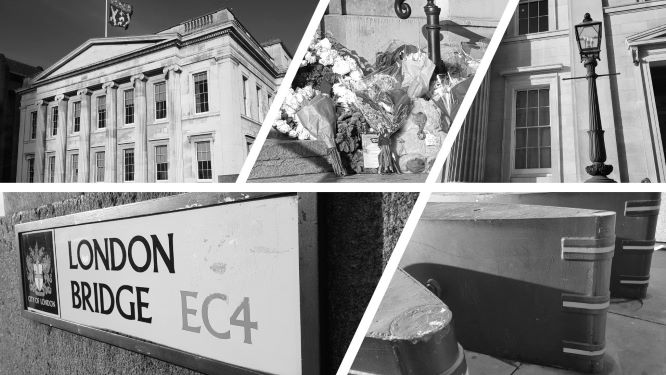 29 November 2019
London Bridge attack on 29 November 2019
Following the announcement by the Met Police that a terror incident took place at London Bridge today, Friday 29 November 2019, the London Emergencies Trust (LET) has reactivated.
Gerald Oppenheim, chair of trustees, says:
"Our thoughts are with those who have been caught up in this terrible incident. We expect to distribute charitable gifts to the injured and the bereaved next of kin from the UK Solidarity Fund, which was set up by the British Red Cross to help support anyone affected by terror attacks in the UK.
"As soon as we have more information about the incident and those affected, we will provide an update on our plans".
Download statement here
---
11 November 2019
LET Trustee helps to launch National Emergencies Trust
LET trustee and 7/7 survivor, Thelma Stober helped to launch a new national charity along with the Duke and Duchess of Cambridge at St Martin-in-the-Fields on 7 November. She welcomed the new charity and spoke of the importance of having a 'single point of contact' for survivors and bereaved families to apply for help.
The National Emergencies Trust is an independent charity that will coordinate support for emergencies in England and Wales. It will collaborate with other charities and bodies to raise and distribute funds as well as deliver support to those affected by domestic disasters.
---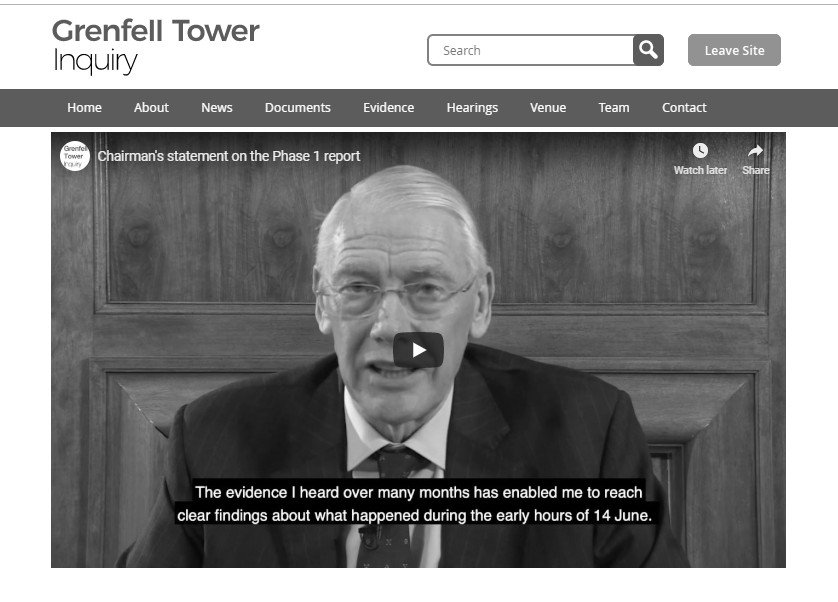 30 October 2019
Phase 1 Report of Grenfell Inquiry Published
Grenfell Inquiry chair Sir Martin Moore-Bick unveiled his phase one report today, 30 October 2019. He made a series of recommendations under 17 separate headings that will have a major impact on the housing sector if they are adopted.
They include the development of evacuation plans for all high rises – including personally developed plans for residents who would struggle to evacuate themselves and the provision of alarm systems.
The judge also recommended an "urgent" inspection of fire doors in all properties with separate dwellings – not just high rises.
Download the full report here
---
9 September 2019
LET Publishes Annual Report and Accounts for the year ending December 2019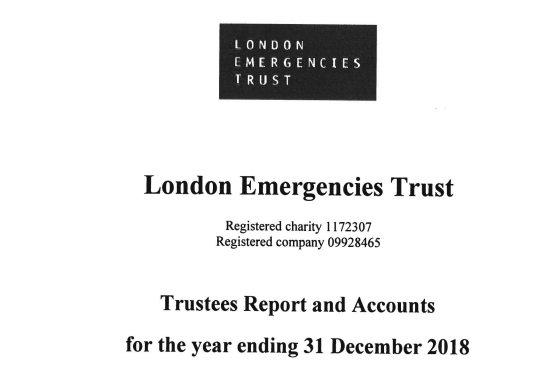 LET's chair of trustees, Gerald Oppenheim, writes in the foreword to the charity's latest annual report and accounts:
"The cornerstones of LET's work were the partnerships which helped raise and deliver the funds, principally the British Red Cross (BRC) and its donors as our principal fundraiser, as well as those Trusts and Foundations who made generous grants to support our operating costs. Our work with families and friends of those who lost their lives and those who survived the four terror attacks was supported by the Family Liaison Officers and other serving Metropolitan Police officers as well as local authorities leading the humanitarian responses, particularly in Westminster and Southwark.
"At Grenfell, strong bonds were established with other funders, notably the Kensington and Chelsea Foundation and the Rugby Portobello Trust and the Charity Commission for England and Wales whose role as Regulator so helpfully came to the fore in pulling together information about funds raised and distributed to ensure public clarity and accountability. LET also made sure it had regular contact with colleagues at the we Love Manchester Emergency Fund (WLMEF) doing the same work after the Manchester Arena attack.
"We also devoted time and resource to learning &om our work, so that others doing the same or similar in future could learn from LET's experience, the things that worked as well as where we could have got our response better. This found expression in the review of LET's work carried out by Professor Diana Leat and published at a reception in the House of Lords in November 2018, generously hosted by the Lord Speaker, Lord Fowler, with costs supported by the City Bridge Trust. You can find a short description about the report in section 5 of the Trustees' Annual Report following, together with a link to the report itself on our website."
Download the annual report and accounts for the year ending December 2019 here 
---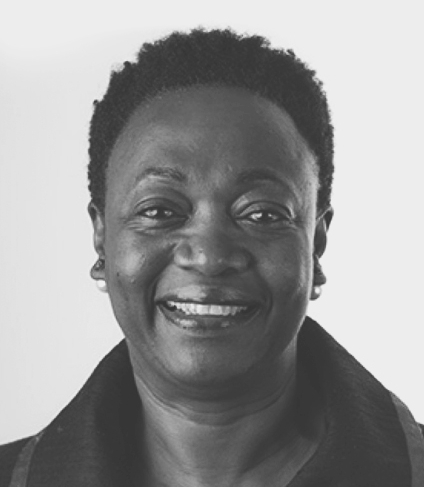 26 July 2019
LET Trustee represents UK at International Day of Remembrance and Tribute to the Victims of Terrorism
LET Trustee Thelma Stober has been selected to represent the United Kingdom at the second International Day of Remembrance of and Tribute to Victims of Terrorism, which will be commemorated on 21 August 2019, by the United Nations, at its headquarters in New York . She will speak about resilience and what it has meant for her including how she has used her personal journey since 7 July 2005 to help victims of terrorism and other crimes. Thelma will feature at an exhibition of photographs at the UN HQ (below) with a word which represents what resilience has meant for her.
Chair of Trustees, Gerald Oppenheim, congratulated Thelma and says: "this is a real tribute and recognition for what Thelma has achieved".
WATCH VIDEO HERE
---

14 June 2019
Grenfell 2nd anniversary. Voice of Islam Radio interviews LET chair of trustees, Gerald Oppenheim
Listen here to LET chair of trustees, Gerald Oppenheim, being interviewed by Voice of Islam Radio about how the charity helped those bereaved and injured by the Grenfell Tower fire.
---

31 March 2019
London terror fund experts offer support after Christchurch mosque donations top $12 million
The emergency relief organisation that distributed more than £11 million to victims of four London terror attacks and the Grenfell Tower fire has offered its expertise to help allocate money raised following the Christchurch mosque shootings.
Gerald Oppenheim, Chair of Trustees of the London Emergencies Trust (LET), said the charity "stands ready to offer advice and the benefit of its experience".
---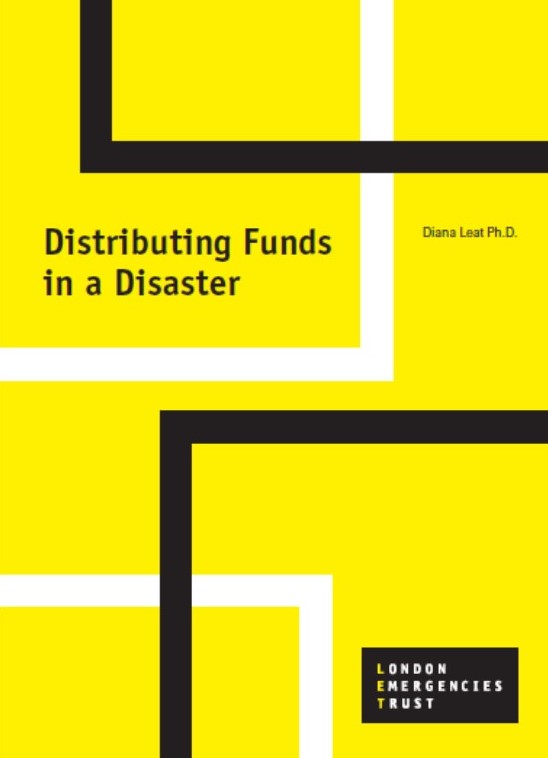 19 November 2018
Disaster relief charity overcame major obstacles to get £11 million donations to victims of London terror attacks and Grenfell Tower
The London Emergencies Trust (LET) had to deal with tough obstacles to ensure every penny of the £11 million donated for the bereaved and injured by the four London terror attacks in 2017 and by the Grenfell Tower fire reached them, according to an independent review of its work. The review by Dr Diana Leat, Distributing Funds in a Disaster, outlines the challenges the charity faced. 
Obstacles LET had to overcome:
uncertainty about amounts of money raised and the likely number of recipients.
hampered by the absence of data and by other organisations' caution in sharing it, slowing down its ability to pass on charitable donations to beneficiaries.
expectations and lack of understanding created considerable pressure on LET to distribute charitable gifts quickly. which was not always possible.
But:
LET was praised by other charities working around Grenfell as 'calm', 'co-operative', 'helpful but not directive' and 'adult about sharing'.
Conclusion:
the report will add to a growing resource at a time when calls are being made for a national framework for responses to the sorts of events experienced in 2017
Download a copy of the review here
Download a copy of the full press release here
---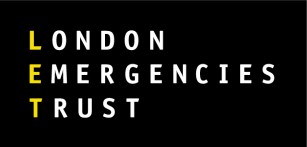 15 October 2018
LET scaled back activities from September 2018
The London Emergencies Trust (LET) scaled back its activities from September 2018, having made grants totalling more than £11m to those affected by the Grenfell Tower fire and the four terror attacks in London last year.
LET was established to begin operations quickly and then wind down once its work was completed.
Grantees, the press and others are still be able to get in touch directly by email to info@londonemergenciestrust.org.uk  and through our contact form, available on LET's website. This inbox will be checked regularly.
The charity continues to be ready to scale up its activities if called on.
LET is contributing to developments led by the Charity Commission aimed at ensuring there is, in the voluntary sector, a high level of preparedness to respond to future emergency incidents. 
Since beginning operations in March 2017, following the Westminster Bridge attack, LET has awarded over £11m to the bereaved and injured at Grenfell Tower; Westminster; London Bridge and Borough Market; Finsbury Park; and Parsons Green.
From September 2018, remaining day-to-day activities are being overseen by a part-time team seconded to LET from London Funders and the Wembley Stadium National Trust to provide administrative support.
Its board of trustees continue to meet and provide the necessary oversight in respect of existing grants and other ongoing commitments.
An evaluation of LET's work was published in November 2018.
---

Dame Tessa Jowell
It was with much sadness that Trustees and Staff of the London Emergencies Trust learnt of the death of Dame Tessa Jowell on Saturday 12 May.
Tributes have been paid rightly to Tessa's courage and inspiration to others during her last illness following the diagnosis in 2017 that she had the most aggressive form of brain cancer. Much has also been said about her career as an MP and Minister, as the key player in the team that successfully brought the 2012 Olympics to London, and then from 2015 in the House of Lords.
So far, less has been said about her inspirational role as a champion of those who were affected by loss of loved ones on 9/11 when the then Prime Minister Tony Blair MP asked her to take on the role of Humanitarian Minister in addition to her role as Secretary of State for Culture, Media and Sport. Tessa was there in 2005 after the 7 July London bombings supporting those who had lost loved ones and those who were injured, so often in life-changing ways. She was there to support them in every way she could and was also unstinting in her encouragement for the work of the London Bombings Relief Charitable Fund, LET's predecessor from 2005 - 2008.
She also helped actively to organise the 10th anniversary remembrance events on 7 July 2015, both the service in St Paul's Cathedral and the memorial event in Hyde Park that day. Tessa played a key role with those she had got to know in 2005 and had stayed in touch with regularly since that time.
Had it not been for her illness, I am confident that she would have wanted to be involved supporting those affected by the terrorist events in London and Manchester in 2017 as well as supporting the residents of Grenfell Tower.
She was exceptional in many ways and will be greatly missed and we pay tribute to her and offer many thanks again for her warmth and humanity.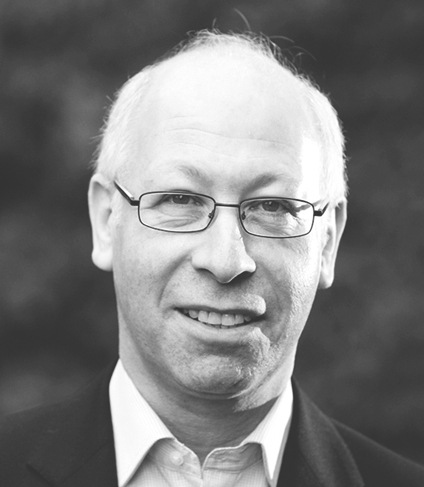 Gerald Oppenheim
Chair of the Trustees, London Emergencies Trust
13 May 2018
---

BBC Radio London, 11 May 2018: Vaness Feltz programme - LET Trustee Thelma Stober interviewed
Listen to LET Trustee speak about her experience as a survivor of the 7/7 bomb attacks on London and how she chanels her energies into helping others who have been through similar terrible events. Listen here
---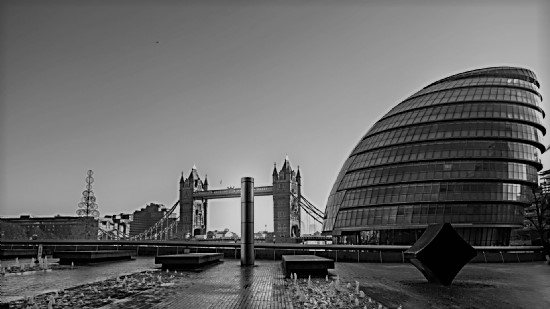 LET speaks to GLA Oversight Committee
The London Emergencies Trust (LET) has been invited to speak to the Oversight Committee of the Greater London Authority on Wednesday 31 January at 10.00 am.
LET chair of trustees, Gerald Oppenheim, and director, Rob Bell, will represent the charity. Read LET's note to the committee here
The meeting will look at how the charitable response to the Grenfell Tower fire, terror attacks and other events in London were managed, with a view to identifying the lessons for any future emergencies. It will focus on money (and gifts in kind) raised from the public and distributed to survivors and victims' families.
See the agenda for the meeting here
---
Deadline for applications - Charitable grants for those injured or bereaved at Grenfell Tower or one of the terror attacks in London
London Emergencies Trust is a charity set up to get public donations to those injured or bereaved by the fire at Grenfell Tower, or one of the four terrorist attacks in London this year.
The Trust will wind down its operations in Spring 2018, and will by then have have distributed over 10m to hundreds of people.
You may be able to apply for a charitable grant because you were injured and hospitalised, or lost a loved one.
But you will need to contact us soon about this.
Please get in touch with us here by 15 January 2018 if you were affected by the attacks on Westminster, London Bridge/Borough Market, Finsbury Park, Parsons Green or by the Grenfell Tower fire.
We'll try to help anyone who approaches us after the above dates, but we can't promise that will be able to do so.
We need to hear from anyone who hasn't approached us for help by this date because – as an emergency response charity – LET was always intended to be active for a limited time only and to get donations to people caught up in these emergencies as quickly as possible, and then to 'stand down' (unless or until there is another emergency we are asked to help with).
---
Grenfell Victims to Receive Further £5.5 million Funding: Next Phase of Distributions Announced
A further £5.5 million of funds raised from public donations are to be distributed to survivors of the Grenfell Tower Disaster – the British Red Cross and K&C Foundation announced today.
Working through the London Emergencies Trust and the Rugby Portobello Trust as distributors, new grants will be made to the 165 households affected by the fire and those bereaved and seriously injured are going to receive more funding. 
---
Parsons Green
Following the shocking attack on the tube train at Parsons Green station in west London on 15 September 2017, LET is distributing donations made to the British Red Cross' UK Solidarity Fund to those who were hospitalised as a result.
The donations will be used to give emergency assistance to anyone who was hospitalised because they were caught up in the attack.
Any individual who has been hospitalised for at least a week will receive £10,000
Any individual who was hospitalised for at least six hours will receive £3,500
Application forms are available directly from police family liaison officers
Or email us to ask for our easy-to-complete application form here
---
Letter to the Guardian: LET has a special role 16/0817
LET Director Rob Bell explains in a letter to the Guardian that the charity has a special role: to get money to the bereaved next of kin who lost loved ones and to those who were hospitalised as a result of the fire. Other organisations are helping those who were made homeless and penniless by the Grenfell tragedy, he writes.
---
BBC Radio London Drive-time: presenter Eddie Nestor quizzes LET chair of trustees, Gerald Oppenheim 11/08/17
Chair of Trustees at the London Emergencies Trust, follows the Red Cross' David Holdsworth on BBC Radio London Drive-time discussing the charitable response to the Grenfell Tower fire. Just over eight minutes into the broadcast presenter Eddie Nestor asks Gerald how the charity is helping bereaved and injured people directly affected by the tragedy.
---
BBC Radio London: Gerald Oppenheim on the Vanessa Feltz programme 04/07/17
Gerald Oppenheim, chair of trustees at the London Emergencies Trust explains to BBC London radio presenter Vanessa Feltz how the charity is helping the bereaved and injured caught up in the tragic Grenfell Tower fire.
---
The K&C Foundation
The Director of the K&C Foundation, an independent charity based in North Kensington for nearly ten years, has said today that the families affected by last month's tragic fire at Grenfell Tower needed long-term compassionate support, rooted in the local community.
As the K&C Foundation's Grenfell Tower Fund reaches £4.5 million, Director Susan Dolton said that there should be no immediate deadlines for accessing funds.
---
Grenfell Tower
Donations made available to help those who have suffered loss in the tragic Grenfell Tower fire.
Three of the major funds for the people affected by the Grenfell fire, the British Red Cross, K&C Foundation and the Evening Standard Dispossessed Fund, in collaboration with The London Community Foundation, are working alongside the London Emergencies Trust to make money available to those who have suffered loss in the tragic Grenfell Tower fire.
The charities are working together to coordinate financial help for those affected, with the support and advice of the Charity Commission. All those involved have committed to meeting the immediate needs of those bereaved, seriously injured, and who have lost their homes; and are making sure it is as simple as possible for people to access those funds.