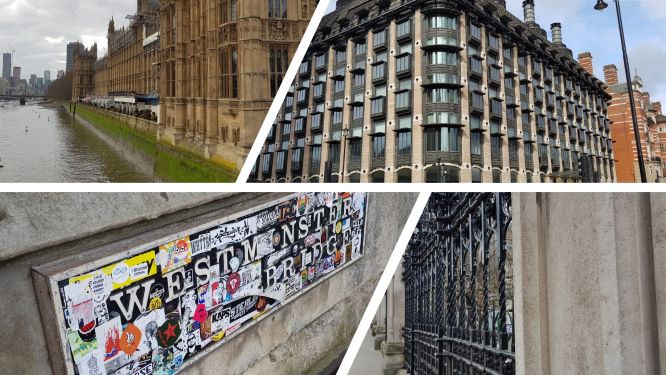 The fourth anniversary of the Westminster Bridge and New Palace Yard Attack was marked with an online event led by Revd. Tony Miles, Superintendent Minister of Methodist Central Hall, Westminster, on Sunday 21 March.
Travis Frain, survivor and event co-organiser spoke the ceremony introduction.
There were also contributions from family members of Andreea Cristea, Aysha Frade and Kurt Cochran and from the Manchester Survivors Choir. Sir Lindsay Hoyle MP, Speaker of the House of Commons, made the closing remarks.
In a separate socially-distanced ceremony wreaths were laid in memory of PC Keith Palmer at New Palace Yard, by the Met Police Commissioner and the speakers of both Houses of Parliament. Wreaths were also laid by PC Brian Pease and PC Lindsay McCree, on behalf of PC Palmer's family and colleagues,
The terror attack at Westminster on 22 March 2017 in which fifty people were injured, five of them fatally, was the catalyst for the London Emergencies Trust to come into being. LET sent a message of support for the event:
"On this fourth anniversary of the 2017 Westminster Bridge and New Palace Yard attack we remember the five people who sadly lost their lives, as well as the fifty people who were injured. We also remember those who grieve for those who died."
Later in the year, when Covid restrictions are lifted, the organisers will install a memorial plaque on Westminster Bridge.
Watch the ceremony video here
Read more about the wreath-laying for PC Palmer here