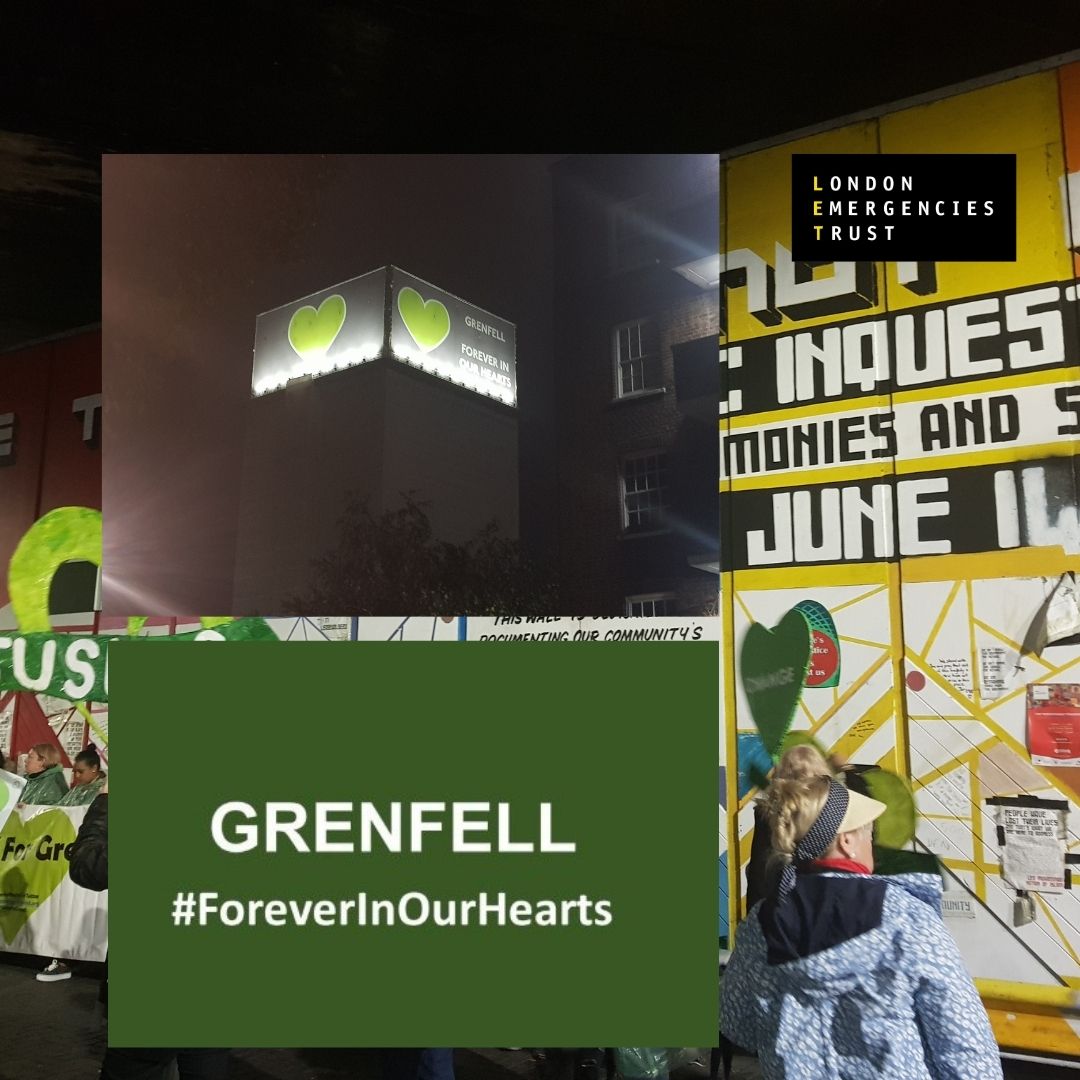 The fourth anniversary of the Grenfell Tower fire, in which 72 people lost their lives, was marked by Grenfell United with a live special remembrance film on Youtube.  on Monday 14 June. Supporters were also invited to #GoGreenforGrenfell at 10.00pm the same evening.
In a statement, the group said:
"The anniversary is always a difficult day. Four years on, we are still fighting for justice and change. We want to ensure everyone lives in a safe home, we want to see the people responsible arrested, and we want to make sure a fire like Grenfell can never happen again.
"Throughout this long journey we've had support from across the country - it means so much that people stand in solidarity. It gives us strength to keep going. We continue to raise our voices together and demand change".
LET chair, Gerald Oppenheim, said:
"On the fourth anniversary of this terrible tragedy LET's thoughts are with bereaved families, survivors and residents as they remember their loved ones".
Tributes were also paid by the Grenfell Tower Memorial Commission, the London Ambulance Service, the London Fire Brigade, the Fire Brigades Union, the Metropolitan Police and the Mayor of London.