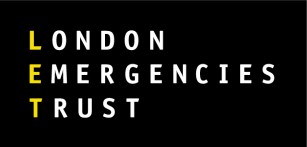 15 October 2018
LET scaled back activities from September 2018
The London Emergencies Trust (LET) scaled back its activities from September 2018, having made grants totalling more than £11m to those affected by the Grenfell Tower fire and the four terror attacks in London last year.
LET was established to begin operations quickly and then wind down once its work was completed.
Grantees, the press and others are still be able to get in touch directly by email to info@londonemergenciestrust.org.uk  and through our contact form, available on LET's website. This inbox will be checked regularly.
The charity continues to be ready to scale up its activities if called on.
LET is contributing to developments led by the Charity Commission aimed at ensuring there is, in the voluntary sector, a high level of preparedness to respond to future emergency incidents. 
Since beginning operations in March 2017, following the Westminster Bridge attack, LET has awarded over £11m to the bereaved and injured at Grenfell Tower; Westminster; London Bridge and Borough Market; Finsbury Park; and Parsons Green.
From September 2018, remaining day-to-day activities are being overseen by a part-time team seconded to LET from London Funders and the Wembley Stadium National Trust to provide administrative support.
Its board of trustees continue to meet and provide the necessary oversight in respect of existing grants and other ongoing commitments.
An evaluation of LET's work was published in November 2018.