Gerald Oppenheim
Gerald is Chief Executive at the Fundraising Regulator, having previously been its Head of Policy and Communications.  He was Director of Policy and Partnerships at the Big Lottery Fund and some of its predecessors from 1995 until October 2010 when he became a freelancer working with charities, Trusts and Foundations on a wide range of policy projects. His earlier career in the public sector was as a funder of charities and voluntary organisations.
He is a Trustee and Chair of the Camden Society (a charity for people with learning disabilities), a trustee at Citizens Advice Camden and an independent board member of the Asda Foundation. He chaired the former London Bombings Relief Charitable Fund from 2005-2008 and was a member of the BBC Charitable Appeals Committee from 2004-2009.
Bharat Mehta CBE
Bharat Mehta is Chief Executive at Trust For London.
Prior to taking up this post he was Chief Executive of the National Schizophrenia Fellowship (NSF, renamed RETHINK). He has also worked for the Medical Research Council; the National Council for Voluntary Organisations; and the Social Services Department of the London Borough of Waltham Forest.
He is a board member of a number of organisations including: Home Group, one of the largest registered social landlords in the country; London Funders; the Social Justice and Human Rights Centre Ltd; and the Resource for London
In the recent past, he has served as a board member of the Joseph Rowntree Foundation; as non-executive director of the North Middlesex University Hospital NHS Trust; and as chair of governors of Bowes Primary School. He has also served on numerous government and civil society commissions and advisory groups.
In January 2000, he was appointed an OBE for services to NSF and the voluntary sector. In June 2016, he was appointed CBE for services to Finance in the Charitable and Voluntary Sectors, as part of the Queen's 90th Birthday Honours.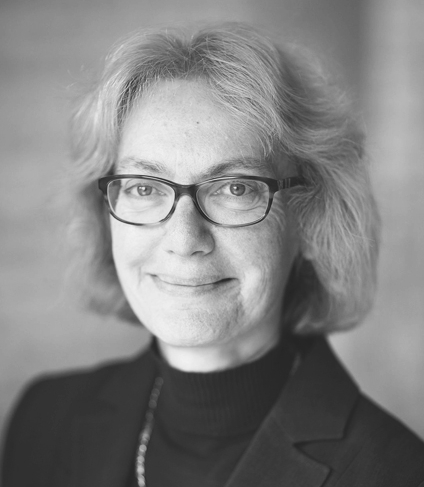 Carole Souter CBE
Carole Souter is currently the Master of St Cross College, Oxford. From 2003 to 2016, Carole was Chief Executive of the National Heritage Memorial Fund and Heritage Lottery Fund, overseeing the distribution of over £400m a year to projects making a lasting difference to people and heritage across the UK.
She began her career in the civil service and has over 20 years' experience of policy formulation and operational management in the Departments of Health, Social Security and the Cabinet Office. She has always been actively engaged in the charitable sector and is currently a Trustee of Historic Royal Palaces; and the the Horniman Museum . She is also a Lay Canon of Salisbury Cathedral.
Carole has a BA in PPE from Jesus College, Oxford, an MA in Victorian Studies from the University of London and is a Fellow of the RSA, the Society of Antiquaries, and a member of the Academy of Urbanism. She is an Honorary Fellow of Jesus College, Oxford, and was awarded the CBE in 2011 for services to conservation.
Caroline Forster
Caroline joined the board of the London Emergencies Trust in September 2020. Caroline works part-time as Head of Operations at the Anti Trafficking and Labour Exploitation Unit (ATLEU), a young charity that provides legal representation to victims of trafficking and labour exploitation. Caroline is also currently working as a consultant for The Fore. Prior to joining ATLEU Caroline was Deputy Chief Executive at the Social Investment Business and has worked in social investment, funding, grant making and community organisations for over 25 years. Caroline is a member of the Metropolitan Migration Foundation's Committee and was previously a board member for London Funders, the membership body for funders and investors in London's civil society. Until recently Caroline also volunteered at Southwark Citizen's Advice Bureau, supporting the work of the Carers team.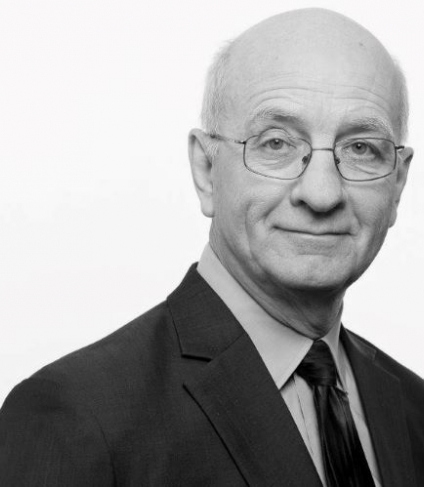 Robin Allen
Robin Allen QC has worked in the field of employment, equality, human rights and public law since 1974.  He is closely involved in the growing debate about discriminatory technology and hosts www.ai-lawhub.com  which contains information on the interface between technology, equality and human rights. In his legal career he has frequently been involved in test case litigation appearing in over 40 cases the House of Lords and the Supreme Court and frequently working with the Equality Commissions in Great Britain and Northern Ireland.
Robin has had a long-term commitment to public service in parallel with his legal career.  He was chair of the London Youth Advisory Centre from 1984 to 1990, and the Brandon Centre for Psychotherapy from 1991 to 1993.  He served on the Home Office's Human Rights Task Force from1999–2001.  He was a founding member of the Bar Pro Bono Unit and its chair from 2000 – 2002 and chair of Bar in the Community during the same period.  From 2002 – 2007 he was special legal adviser to the Disability Rights Commission and from 2005 – 2008 a trustee of the London Bombings Relief Charitable Fund. He was elected to the Bar Council of England and Wales in 2013 and chaired its Equality and Diversity Committee until 2019.
Robin is a Recorder and a Bencher of Middle Temple, and for 16 years he was Head of Cloisters Barristers' Chambers.  
Thelma Stober
Thelma Stober is Head of Legal and Company Secretary at the Local Government Association (LGA), a national organisation that supports and promotes local government. In addition to her role at the LGA, Thelma is also a board member, senior public sector solicitor and mediator for the Sanctuary Group, a leading national housing and care provider.
After studying law at Leicester University, Thelma was called to the Bar (Middle Temple) in 1981 and completed her pupillage at 13 King's Bench Walk. After a short time spent in Sierra Leone – where she was also called to the bar – Thelma returned to the UK and continued to practice at the private Bar until 1987. After joining Tooting Law Centre Thelma developed a passion for wanting to make a difference in local government.  She later went on to work for the London Borough of Hackney's Race Equality Unit and in 1993 re-qualified as a solicitor before becoming the Head of Hackney's Legal Department in 1995. Thelma has since been Director of Law, Governance and Procurement at the London Development Agency, Director of Law and Procurement at the Greater London Authority and Director of Corporate Law and Governance at the Equality and Human Rights Commission.
In 2005 Thelma was instrumental in securing the London 2012 Olympics, but on the day after the success was announced she lost part of her leg in the 7/7 bombings. Despite this Thelma went back to working on the Olympics and was later named by the Lawyer magazine as one of the Hot 100 lawyers shaping the law.